Mom's Tipsy Trivia: Mean Girls - Midtown
June 20, 2023 07:30 PM until February 08, 2023 10:30 PM
Do you identify more as a Regina George, a Cady, a Karen or a Gretchen? Prepare to test your knowledge of all things 'Mean Girls' at Mom's Tipsy Trivia in Midtown and you'll have a chance to win some fetching prizes.
Enjoy 'Mean Girls' themed cocktails and a whole vibe - dressing in pink is optional but encouraged. Full food menu and cocktail menu will be available.
Join Mom's in Midtown every month for a trivia night featuring several rounds.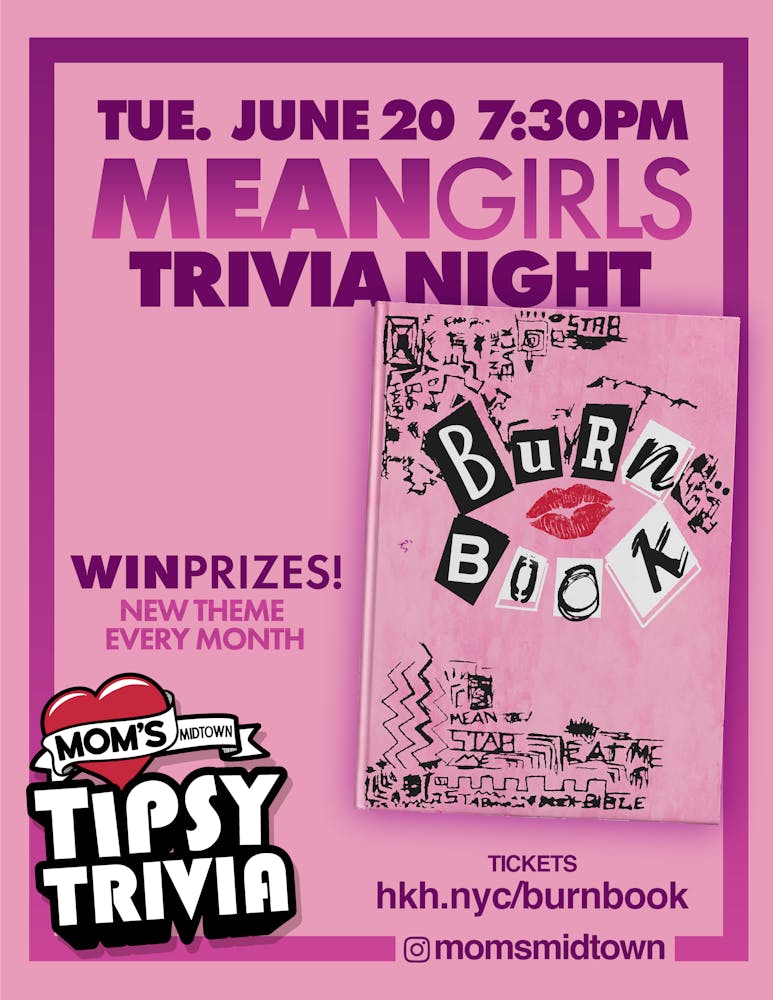 Get Tickets

(opens in a new tab)