Mom's Mixtape Bingo: Harry Styles Night! - Midtown
September 25, 2023 07:00 PM until September 25, 2023 10:00 PM
Join us at Mom's in Midtown on Monday, September 25 for Mom's Mixtape Bingo: Harry Styles Night!
Similar to Mom's weekly mixtape bingo where songs on your bingo card are the bingo "number" to cover, this special evening is focused on the music of Hazza, Harry Styles. It's free to play and you can win prizes.
It is sure to be an exciting night of food, drinks, music & laughs, All are welcome at Mom's Kitchen and Bar!

Mom's hosts mixtape bingo every Monday with themed editions once a month.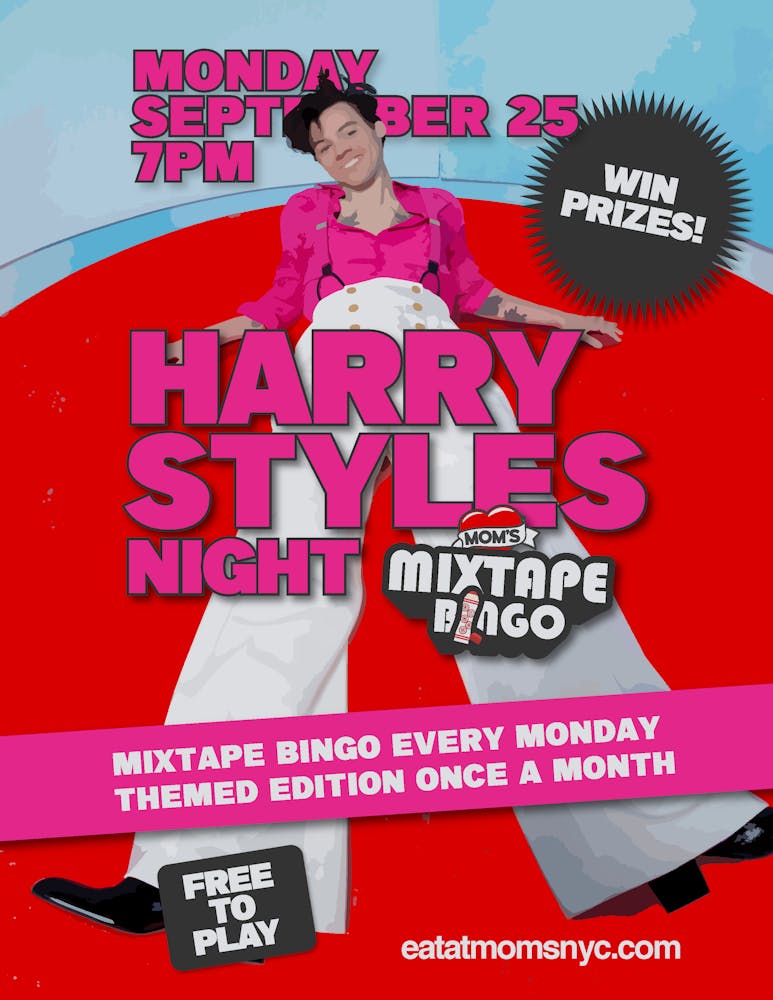 Get Tickets

(opens in a new tab)