Mom's Tipsy Trivia: Hocus Pocus - Midtown
October 17, 2023 07:30 PM until October 17, 2023 10:30 PM
Are you fascinated with Salem, Mass. witches or fictitional immortal black cats? Get in the Halloween spirits and test your knowledge of the Sanderson sisters at Hocus Pocus Trivia Night at Mom's Tipsy Trivia in Midtown.
Trivia night features several rounds of questions and the chance to win some sweet prizes.
Enjoy themed cocktails and a whole vibe - dressing as your favorite Hocus Pocus character is optional but encouraged. Full food menu and cocktail menu will be available.
Join Mom's in Midtown every month for a trivia night featuring several rounds.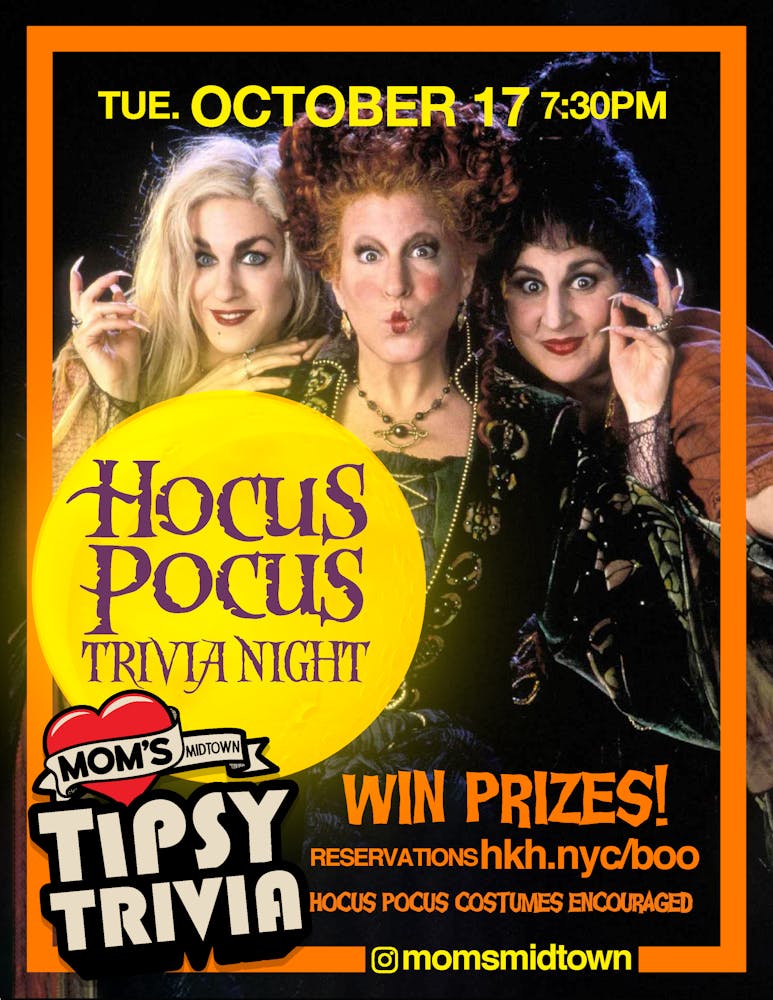 Get Tickets

(opens in a new tab)