Mom's Tipsy Trivia: Tim Burton Movies - Astoria
October 11, 2023 07:00 PM until October 11, 2023 10:00 PM
How well do you know Tim Burton movies? How well do you know any Tim Burton movies that don't star Johnny Depp? Get the Halloween season kicked off early and test your knowledge on Tim Burton movies at Tim Burton Movies Trivia Night at Mom's Tipsy Trivia in Astoria. It's a pub quiz trivia night featuring several rounds of questions and the chance to win some spooky..
Share your love of stop-action masterpieces with themed cocktails and a whole vibe - dressing as your favorite Tim Burton character is optional but encouraged. Full food menu and cocktail menu will be available.
Join Mom's in Astoria every month for a trivia night featuring a different theme.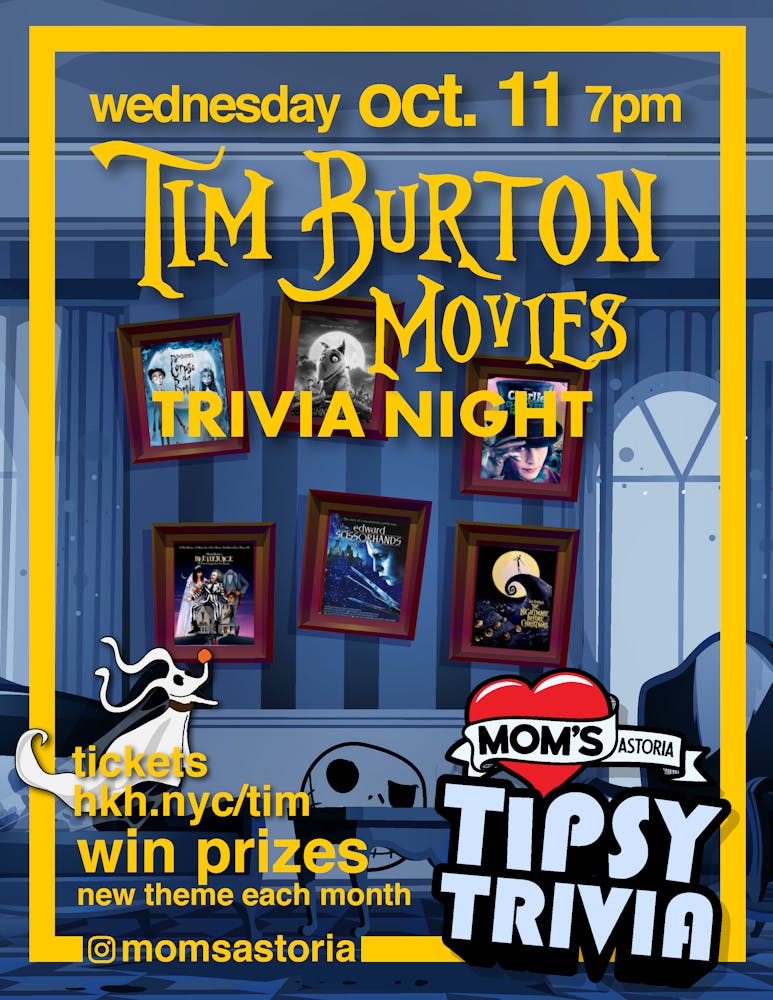 Get Tickets

(opens in a new tab)